ONLINE LIVE COACHING
For connoisseurs: Food knowledge galore. Online and offline.
What is sustainable, where should I shop, how do I choose my produce? Is the idea okay, is the amount right, do I have enough money? Organic or rip-off, trend or flop, third or fourth course? We have all the answers. My individual and team coaching sessions take place offline and online. As a consultant, I focus individually on your specific questions and topics.
ONLINE LIVE COOKING
For experts: Ready, steady, cook – with online classes.
Which pot, which temperature, which spices? What comes first, what later, what at the same time? Hot or cold, crispy or tender, medium or well done? You do the cooking. In your own kitchen, in the live online cooking school with Dennis Gasper via live video with your laptop or tablet.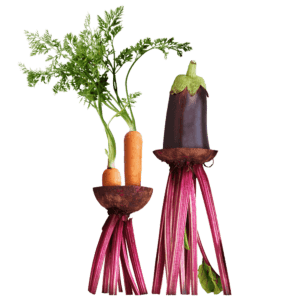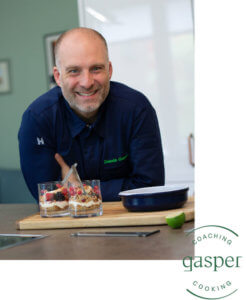 ABOUT
Dennis Gasper – coming LIVE to your kitchen soon?
As a master chef and graduate in business administration, Dennis Gasper is as much of an expert in the world of delicacies as he is with numbers. And he serves them up to you in his live online cookery school. The most important ingredients: regional products and a lot of fun!
How the live online cooking classes work
It's simple:
Choose a topic (fixed dates or individual as a group or single person).
Book date or request individual date.
Receive shopping list (all diets are taken into consideration with alternative products) and go shopping
Keep products at the ready, dial in via the appointment link and get started
Cook, learn, laugh and dine together (if you want)
CLIENTS
Over 100 satisfied corporate customers and around 2000 participants in the live online cookery school: no questions unanswered, no crumbs left behind.