Theory can be so practical.
Unlike in other areas, when it comes to the art of cooking, theory could hardly be less boring. Instead, it's as colorful and diverse as a weekly market in a French mountain village. And you can apply it directly.
Know-how in bite-sized pieces
Whether you've just opened the door to the world of nutrition or already know your way around it: With Dennis Gasper, you're guaranteed to learn something new. Something that will help you develop in your own individual situation.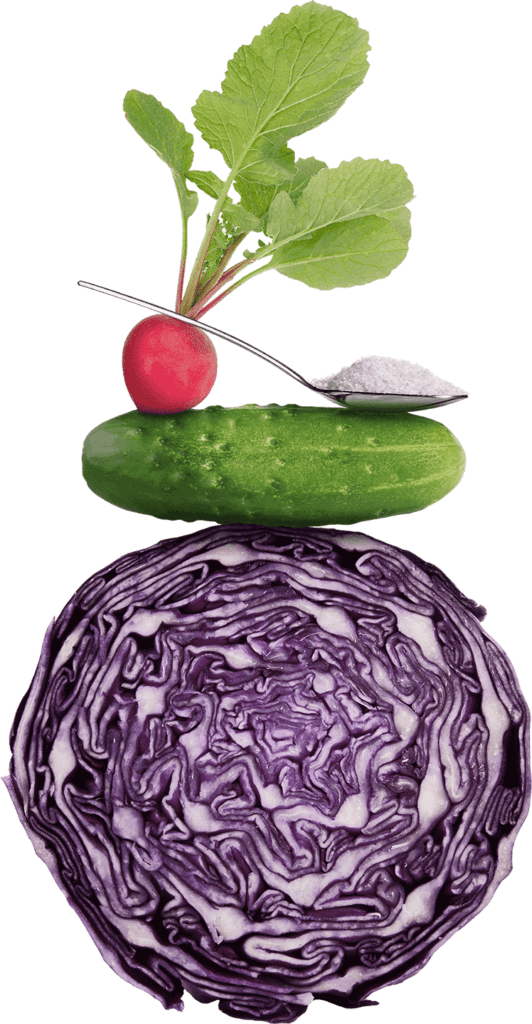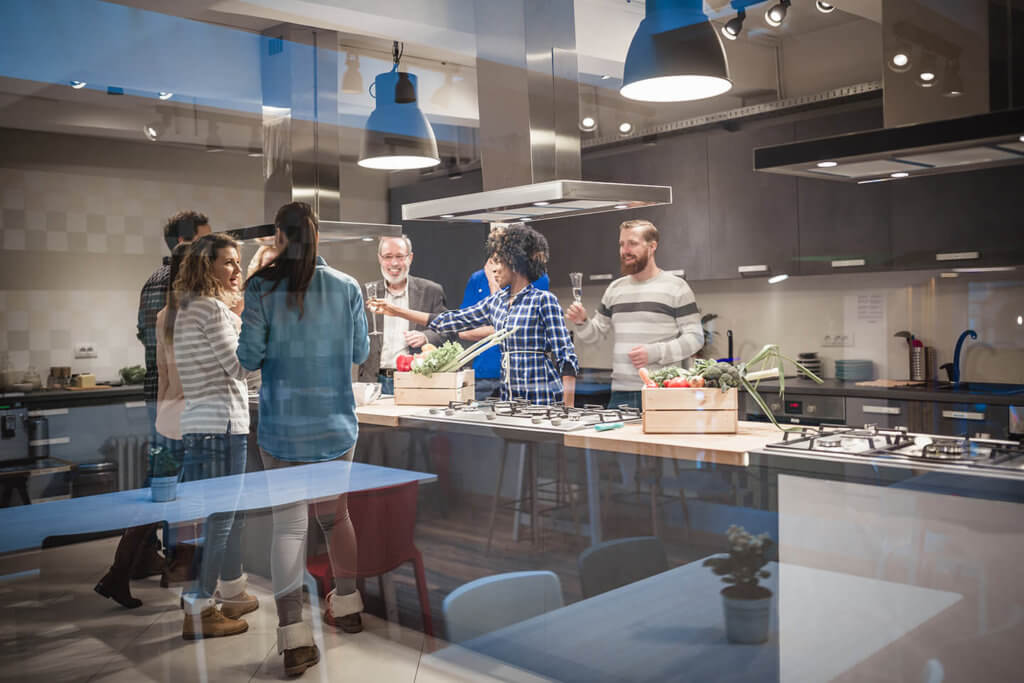 TARGET GROUP COOKERY FANS
Background & orientation for all those hungry for knowledge
From an introduction to the topic of slow food through drawing up your own meal plans and all the way to perfect organization for ambitious catering for guests – these offers are aimed at private customers and companies.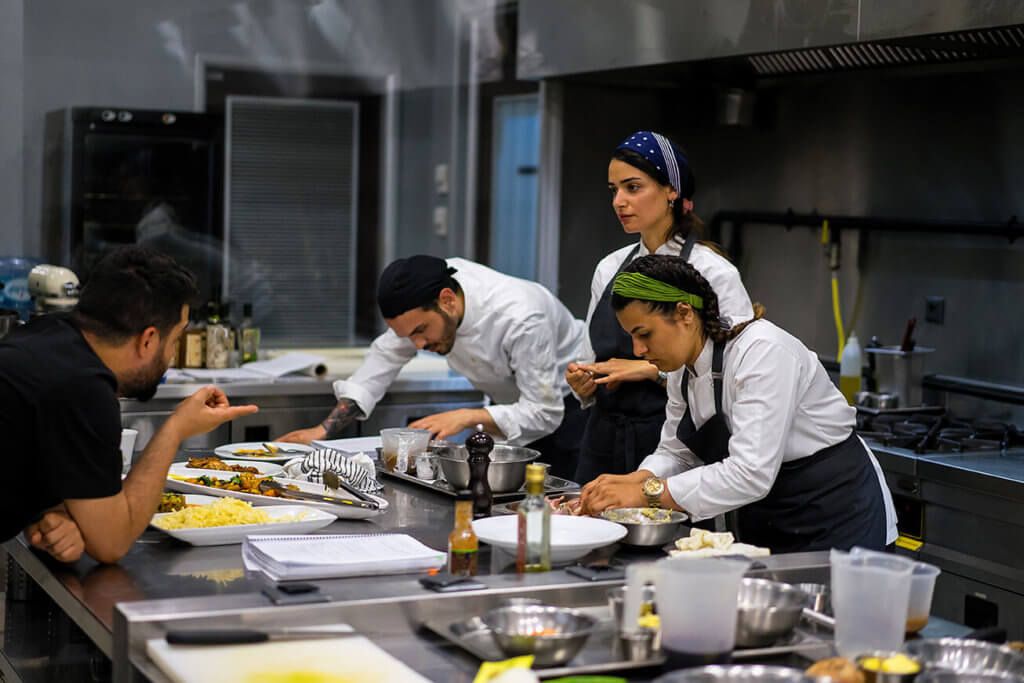 TARGET GROUP PROFESSIONALS
Immersion & inspiration for insiders at every career level
From targeted training for the IHK examination through creative meal plan or menu design all the way to the integration of sustainability and biodiversity – these offers are tailored to specialist staff and gastronomic businesses.
CLIENTS
Over 100 satisfied corporate customers and around 2000 participants in the live online cookery school: no questions unanswered, no crumbs left behind.