Introducing: Dennis Gasper, pioneer in online cooking.
Hello, dear cooking fans, my name is Dennis. Whether it was curiosity or hunger that drove you to my website – I'm delighted to welcome you here.
As a graduate in business administration, chef of a global corporation and certified expert in organic gourmet nutrition and preventive health care, I have come to know and love gastronomy from all sides. With my team, I am therefore able to teach both the classic craft of cooking as well as everything that's involved in the organization of a large kitchen.
The idea for my live online classes was born partly through Corona – but mainly through my desire to counter industrialized cuisine with an alternative and to inspire as many people as possible for this. The advantages are obvious: The classes are location-independent, unlimited, interactive, convenient and also save time and money.
I hope to welcome you soon at the "world's longest dining table"!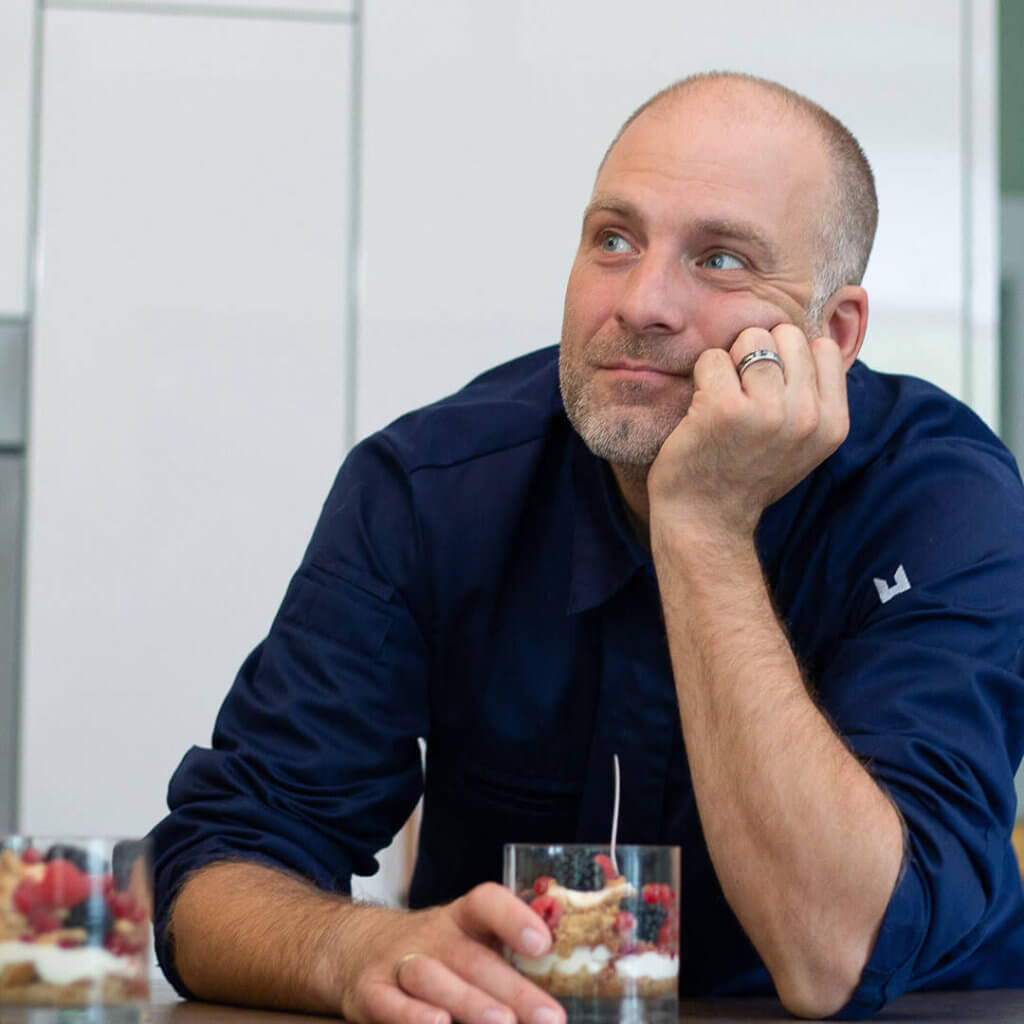 CLIENTS
Over 100 satisfied corporate customers and around 2000 participants in the live online cookery school: no questions unanswered, no crumbs left behind.